28th Sept HR Workshop: Is Hybrid working?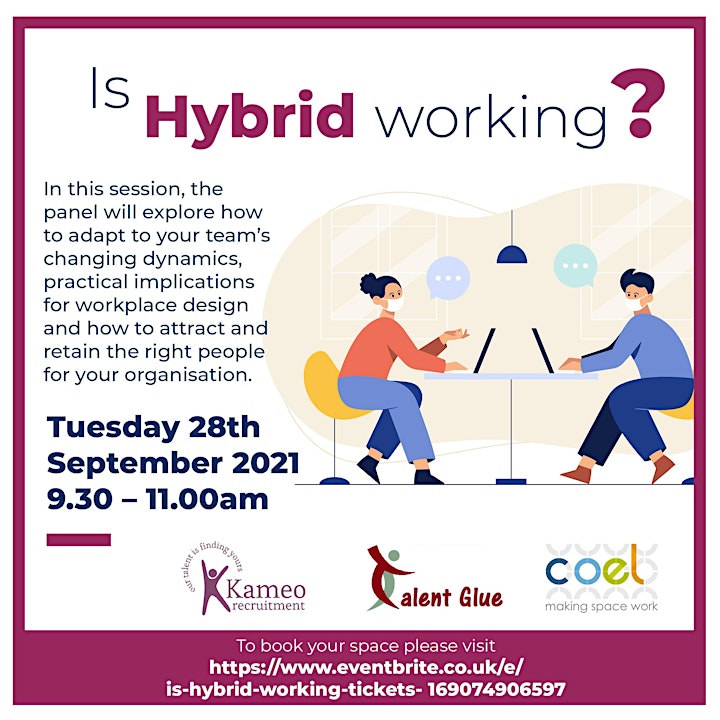 Feeling overwhelmed by the disruption COVID-19 has had on or within your business? Unsure how to adapt to the hybrid working business model that businesses everywhere seem to be talking about?
Join us to explore
Whether hybrid working is working
How to adapt to your teams changing dynamics
Practical implications for workplace design
How to attract and retain the right people for your organisation
This session, fuelled by research, is full of thoughts about how to make sense of our new working world!
Hear from the panel:
Sharon Livermore, Founder and Director of Kameo Recruitment, who will be hosting us and talking about how Kameo have adapted
Kelly Drewery, Business Psychologist and Founder of Talent Glue around the research and implications for HR
Lizzie Bradbury, Marketing Manager at COEL around workplace design implications